Can I access TimeControl from my tablet or mobile phone?
You certainly can. All TimeControl licenses include access to the free TimeControl Mobile App. It is available from the Apple Store for iOS devices and from Google Play for Android devices.
The free TimeControl Mobile App includes numerous functions including creating a timesheet, editing an existing timesheet, releasing a timesheet for approval, approving other timesheeets, entering expenses, attaching pictures of receipts and more. For TimeControl Industrial users, you can also use a Crew Timesheet and enter Material consumption.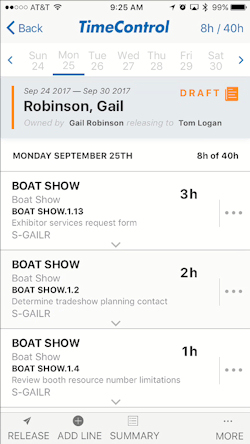 You can get more information on the TimeControl Mobile App right here on the website at www.timecontrol.com/features/mobile.